We believe together we define our common future. For this to be a sustainable future, we need to do things now without compromising the ability of future generations to meet their own needs.
This will require holistic solutions that minimise negative consequences and a process which is inclusive, participatory, and possibly experimental.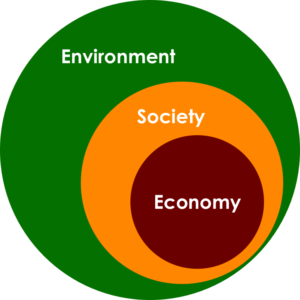 We understand that nature can operate without an economy, but that an economy cannot operate without the ecosystem which nature provides. As such, we do not only focus on economic impacts, but also on the environmental and social consequences of investments.
True sustainable solutions consider the People, our Planet and Prosperity. These 3P's form the triple bottom line, which not only makes an investment sustainable, but also successful in the long run.